Posted by

Integrity Commercial Insurance Services

on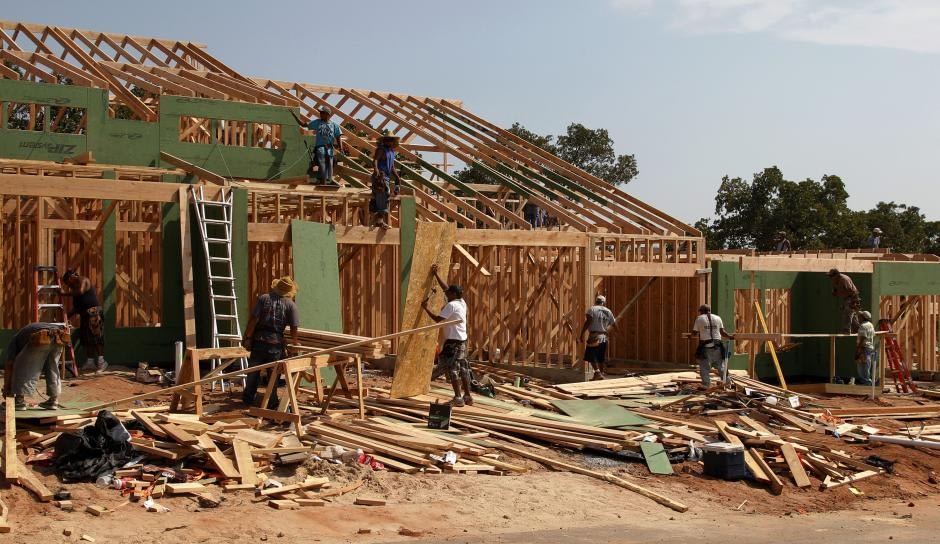 It doesn't matter how carefully you adhere to safety standards. If you are in construction, there is a chance that someone can get hurt, or something could get damaged. And when a third-party person decides that you are at fault for their injury, a lawsuit is never far behind. That's why your construction business carries general liability coverage.
There are steps you can take, however, to reduce your risk of a lawsuit coming your way, and to avoid filing that claim.
Here are 15 ways you can avoid a general liability claim from happening in the first place.
1. Keep the lines of communication open
When you work with homeowners, keeping an open line of communication with them should be a top priority. How does this prevent claims? Let's ask a doctor. In a study that looked at malpractice claims, doctors that had never been sued spent an average of three minutes longer conversing with patients and engaging in active listening than doctors who had been sued.
The takeaway from this study is: clients who feel like they are being included in conversations, listened to, and know what is happening are less likely to sue. And that means you don't need to make a claim.
2. Maintain adequate project site lighting
A dark workspace is just inviting a fall or other kind of bodily injury claim. Adhere to OSHA illumination requirements and make sure your project site has adequate natural or artificial lighting in all construction areas, stairways, corridors, and storage areas.
3. Keep a clean site
A clean project site is a safe project site. Scrap lumber with protruding nails, spills or wet surfaces, and miscellaneous debris should be cleared from work areas in and around the building at all times to prevent bodily injury from trips or falls.
4. Keep exits clear:
Never allow an exit to be obstructed by equipment, supplies, debris, or any other obstruction that could lead to an injury. Exits should always be clearly marked, unlocked, and free from obstructions in case of fire or another emergency.
5. Make fire prevention a priority:
Keep flammable materials and chemicals such as paint, aerosols, and lacquers separate and in a plastic container. Never store them near a fire or source of heat. Properly dispose of any rags or other materials that come into contact with flammable materials. Be sure all employees are trained in fire prevention practices, and make these a priority.
6. Test pipe systems before construction starts:
Water damage is the leading cause of property damage, and you don't want to be responsible for flooding a neighbor's property or apartment. Prevent water damage by testing pipe and other water systems as early as possible in the project.
7. Secure the work area:
Want to limit a number of unauthorized visitors to your site? Tape off the work area so no one can come on the jobsite without approval. Securing the project site can be a deterrent to third-parties that may accidentally wander onto the site and be at risk for injury.
8. Get employees involved:
Workplace safety doesn't have to start and end with you as the business owner. Get employees involved in your OSHA safety training, and invite collaboration. They may see opportunities to improve onsite safety that you have missed.
9. Don't rush the work:
Poor workmanship can lead to a construction defect; that can lead to a completed products claim. Take your time, and make sure your employees and subs know to do the job right the first time.
Did you know? Construction Defect claims from someone not doing a good job are not covered by general liability insurance. But our general liability program offers Faulty Workmanship coverage in nearly every state. You can get up to $10k in coverage for as little as $30 per year. So you are covered in case one of your employees isn't performing up to your standards.
10. Pay close attention to installation:
Even the best quality materials could result in a construction defect claim if they aren't properly installed.
11. Inspect materials before using them:
Double check materials for manufacturer defects before installing them on a project site. You don't want to be responsible for a construction defect claim because you used a defective (or improper) material on a job.
12. Market your business with class:
Digital marketing is a great way to get the word out about your services, but don't boost yourself up by tearing down the competition. If you say something that could damage the reputation of a competitor on your blog or social media accounts, you could be held liable for libel or slander.
13. Don't use other people's images or names without consent:
A picture of your favorite celebrity might make a fun image for your website, blog, or social accounts, but it can also send you on a one-way trip to an advertising injury claim. Just because a celebrity is a public figure, doesn't mean you are allowed to use their name or photos without permission. Make sure that any music, photographs, videos, writing, and content that you use on your website, blog, social media, or printed materials belong to you, or that you have the right to use it to avoid copyright claims.
14. Don't be offensive in your marketing:
There is a fine-line between humor and offense. If you want to be funny in a blog post, you may want to get a second opinion to be sure you aren't being offensive to a group of people or an individual.
15. Don't speak badly about clients:
If you have had a bad experience with a client, don't air it publicly or privately. Talking about someone badly (slander), or writing something bad (libel) about a client in a way that could be damaging to their reputation can lead to a claim. The same goes for the competition: an untrue statement that could damage their reputation could send you straight to court.
Your construction business needs to work hard to avoid lawsuits from third-parties. If someone suffers bodily injury, property damage, or injuries to their reputation as a result of your business, you can be facing a suit that could cost you everything.
Carrying adequate general liability insurance coverage, and not letting your coverage lapse, is the best way to protect yourself from an expensive lawsuit, court fees, lawyers fees, and other costs of an expensive lawsuit. Do your part to reduce the risk of an injury or damage happening in the first place, and your construction insurance will be there for you, just in case you need it.
Filed Under: Commercial Insurance, Contractors Insurance, General Liability Insurance
|
Tagged With: Business Insurance, Construction Site, Contractors Insurance, Contractors Liability, General Liability Insurance