Posted by

Integrity Commercial Insurance Services

on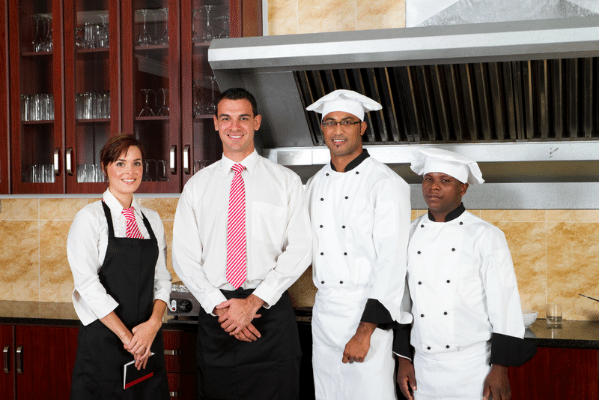 Restaurant owners invest a great deal of money into their operation, as a restaurant is a valuable business asset. The costs involved in installing cooking fixtures, correct venting, guest areas, and computer systems is significant. Once purchased and installed, you want to protect these assets should an unexpected event such as a fire, break-in, or flood occur. Restaurant insurance is essential, and it must be a policy which allows you to repair or replace any items that have been damaged or stolen.
Restaurant owners have a different set of problems than most other enterprises. Not only do restaurant owners need general liability insurance and workers' compensation insurance, they must also have property coverage, employment practices liability insurance, liquor liability coverage, coverage that will protect against identify theft, coverage for all valuable papers, and insurance for loss of income. If you have delivery staff or drivers, you need adequate vehicle insurance as well.
With a staff and customers that could potentially file a claim against your business, it's a relief to know you won't be forced to pay for a claim personally. From insuring against employee theft to covering loss due to electrical or mechanical failure, having an adequate policy in place can be critical to your financial security.
Many types of food-related businesses require multiple types of insurance – including caterers, bars, coffee shops, cafés, diners, delis, fast food restaurants, lounges and any enterprise that serves food to customers. Each type of business has differing insurance requirements and needs. At Integrity Commercial Insurance Services in Murrieta, California, we want to help you protect against the multitude of things that could go wrong. We can help ensure that your business continues to run smoothly in the face of unfortunate or unforeseen events. If you do need us, we are easy to contact and we will help you, every step of the way.
Acquiring restaurant insurance is such a crucial business practice that we advise you to contact our local team at Integrity Commercial Insurance Services for important data surrounding coverage and pricing levels. We know how valuable your time is – we are local and can easily meet with you at a time that work for you.
Call us and let us know how we can help!
Filed Under: Business Insurance, Commercial Insurance
|
Tagged With: California, Insurance Agent, San Diego